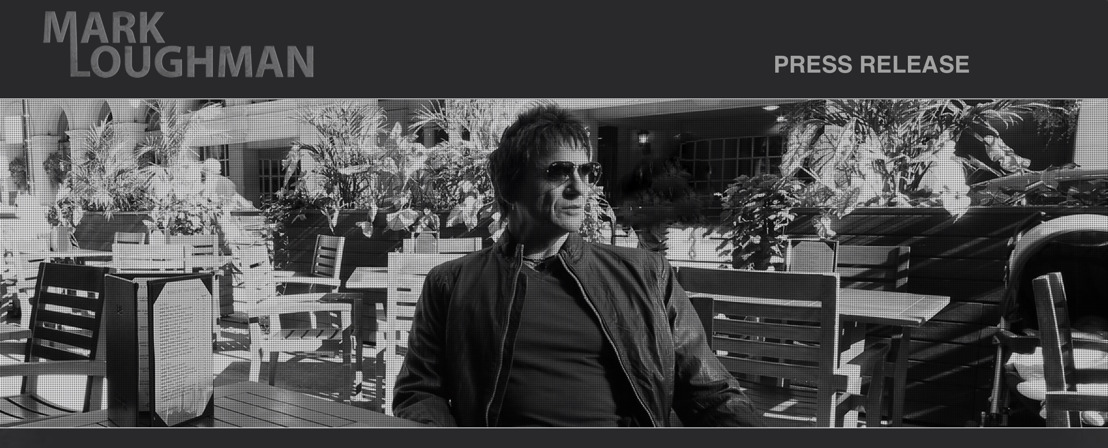 WATCH THIS: Mark Loughman's "Leaving Town"
Hollywood, CA, February 10, 2020 – The latest music video and single from rock songwriter Mark Loughman swaps his trademark rock 'n' roll swagger and dark horse lyrics for folky instrumentation and a kind of homecoming tale. While the song's title belies its overall optimism, "Leaving Town" encapsulates Loughman's two-decade creative journey — starting with his childhood in England, his decision to leave his homeland as an adolescent, and finally realizing contentment and happiness after meeting his wife halfway around the world in California. Beset by folksy guitars, mandolins and whistling, the tune is refreshingly vulnerable in a musical landscape full of posers and imposters.
The song is constructed in two primary parts: the first half presents a blissful — if innocently blinded — childhood in Manchester, where the world promises everything yet ultimately delivers nothing. As adolescence sets in and a bleak future unfolds, Loughman is forced to choose between remaining stagnant with no future or leaving town and hoping for something better, so he chooses to leave town: "As the lyrics suggest, maybe I'm too complicated — the fact that I want more."
"After dropping out of high school the only work available was in the factories, where you seem to work all year just to be able to afford a holiday," Loughman recalls. "I knew there was more to life than to work all year just to enjoy two weeks in the sun, so I vowed to figure out how to beat the system."
The opening of the song meanders through a sequence of fingerpicking guitar and seventh chords, accompanied by a meandering whistle and a stark observation by Loughman: "Well this town is falling apart, it's time to make a new start, I guess I'm leaving town." Once the definitive statement is made, the song finds its way into a Pogues-like chorus filled with 12-string guitars, a mandolin and a swelling band of strings — while keeping Loughman's ultra-vulnerable, can't-miss vocals sitting gloriously on top of the mix.
The second half of the song describes the kind of homecoming that many of long for: finding your place in the world and sharing your life with someone you love. As the song begins to find its close, the camera captures routine scenes of a happy couple walking about in LA before panning high above an idyllic neighborhood in Southern California. At last, everything seems to make sense and the puzzle pieces are in place.
"Where I'm from, there are a couple of sayings: 'Don't rise above your station', and 'be happy with what you've got'," Loughman concludes. "I never really followed convention, so I use to visualize living in a place with palm trees — and that's exactly what has finally come to pass."
"Leaving Home" was recorded and produced by Loughman at his home studio — he played all the instruments, save for strings and trumpet. The song serves as a reminder not only to Loughman as to how far he's come himself, but the role he can play as a potential inspiration to others. "I wanted to communicate the simple story about finding yourself, and it ended up being a total departure from anything I've done," he said. "I didn't think it sounded like me at first because it wasn't rock 'n' roll and there were no careening electric guitars. But once I started recording, I realized that it was me and it was a story that needed to be told."
To learn more about Mark Loughman please visit: https://markloughman.com/

Jeff Touzeau Public Relations, Hummingbird Media, Inc.

Stephen Bailey Public Relations, Hummingbird Media, Inc.