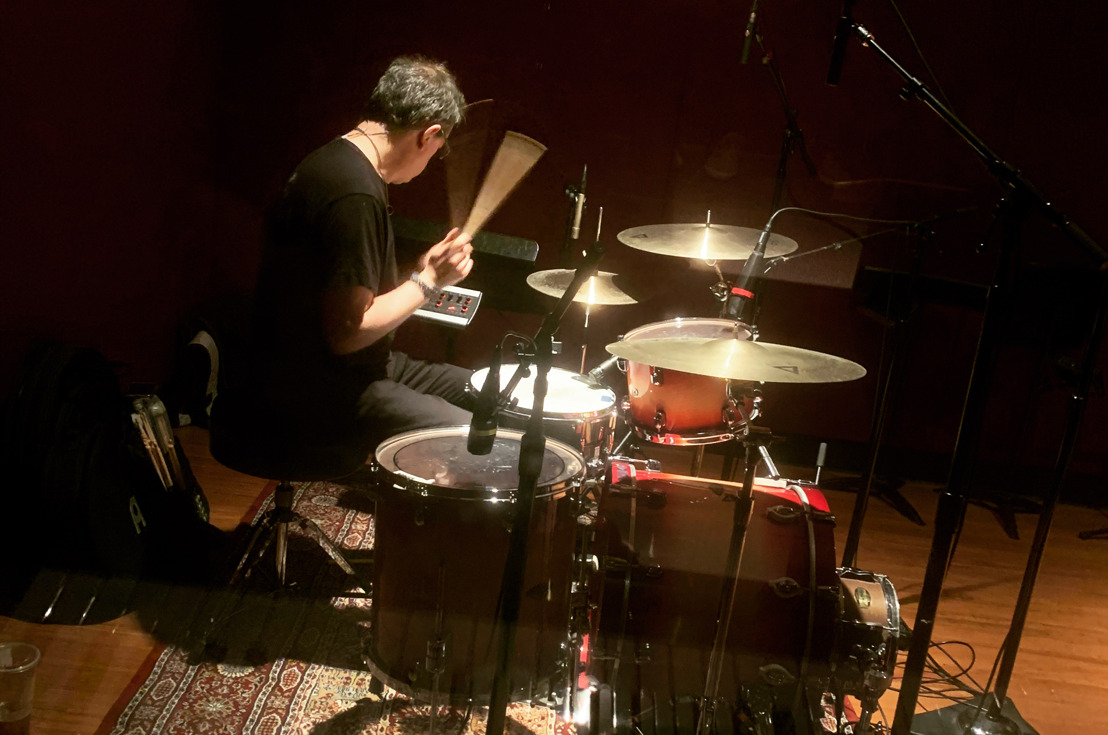 Session Drummer Christopher Allis Finds the Sweet Spot with BAE Audio
Taking recording and production matters into his own hands and creating tracks at home, 'Topher' says YES to a range of opportunities — putting sound quality first.
Los Angeles, CA – September, 2020 – Not long after graduating from Syracuse University 25 years ago, Session drummer Christopher Allis decided to follow his instincts and pursued his musical dream of becoming a session drummer. After encouragement by friends and family, he packed his things and drove clear across the country in hopes that the universe would respond in kind with opportunity and good fortune.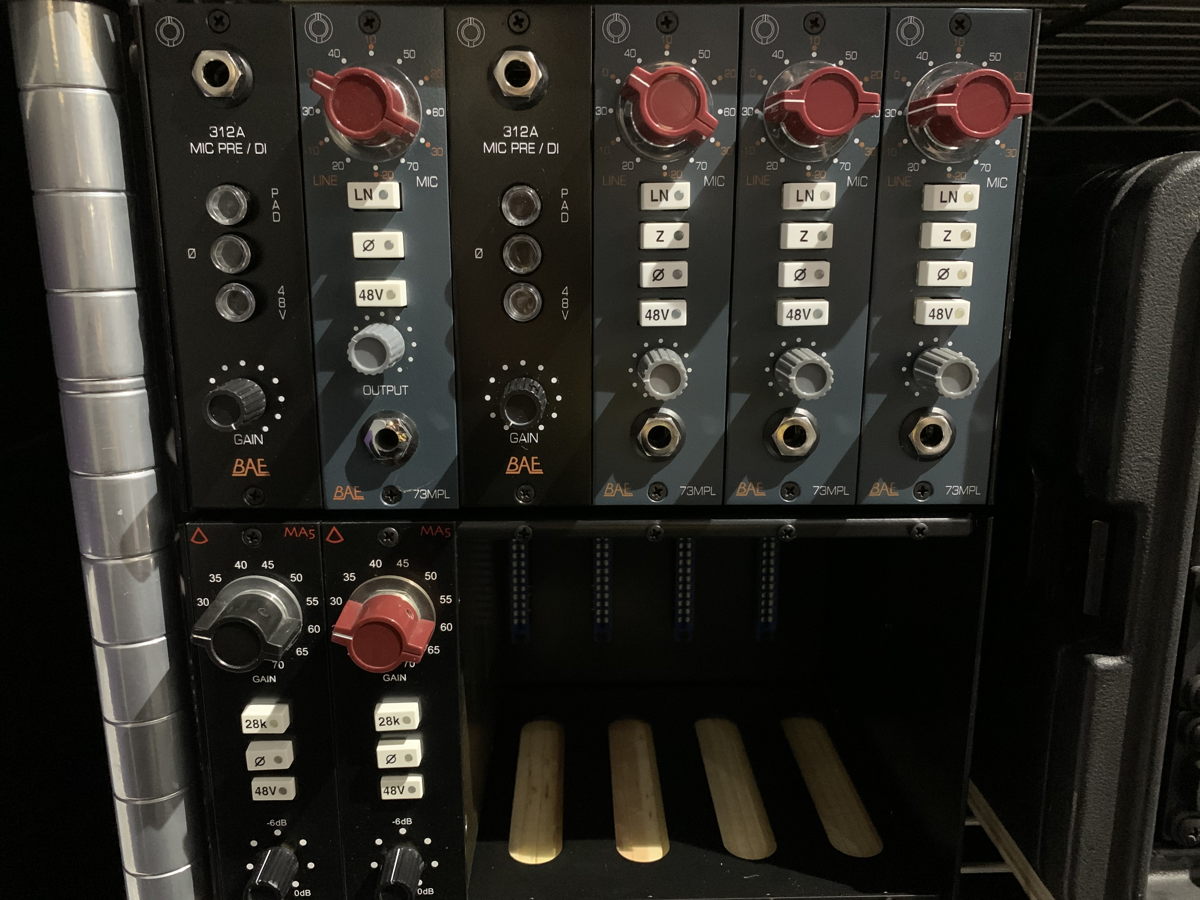 His journey into the unknown paid off — and now he is involved in many situations including recording sessions, television and compositional work; he's even a lecturer at USC in the audio production program. While his current success took perseverance at first, it has finally taken root: "I started getting recommended by a few friends, and it slowly evolved and snowballed." Now, he works in his own recording space on a variety of projects and depends on his set of BAE 1073 MPL and 312A preamplifiers in his signal chain.
A drummer's ideal work ethic
​Most recently, Allis has worked with Michael Nesmith of The Monkees fame, and also Peter Asher — who has played an indelible role in Rock n' Roll as performer, producer, and manager. He has also participated in sessions with Deana Carter of "Strawberry Wine" fame. "I get to play with a lot of great people and it is incredibly inspiring and exciting," he says. "Good work begets good work'. This has kind of been my philosophy - I am going to say yes to almost everything because the chances are good that I'm going to get something meaningful out of it."
"I've always worked with as many different artists as I can," Allis says. "They would get raw tracks and manipulate them as they needed. Slowly, I realized I've got an opportunity to generate the best drum sound possible out of my small space. Then there would not need to be as much manipulation and sound replacement and things of that nature which is so common in the business."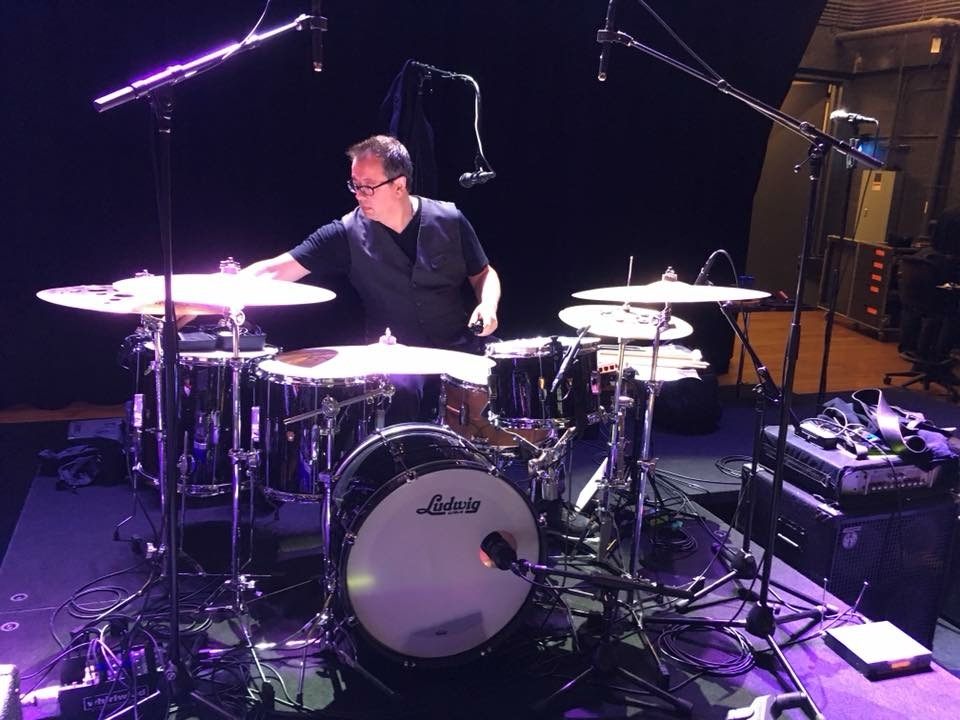 As he began to think about setting up his own studio, he learned about BAE Audio. "I had done a few sessions with other people at their studios, and they always had a lot of BAE stuff. The engineers I worked with explained to me the concept behind BAE: authentic modern builds of classic gear that are as close as you can possibility get to the originals. I could hear the results immediately."
​
​BAE Audio and 'the real deal'
​Allis explains the rationale concerning his initial equipment investments: "Since my room is small (12x12), I need a small gear footprint — therefore I liked the idea of the 500 series format. I had already bought a couple of BAE 1073 MPLs which I loved, so I decided to build off of that. Now I've got two 500 series racks filled with BAE 73MPLs and 312As, and they just sound beautiful." Allis appreciates the portability his 500 series rack provides: "I can bring them anywhere and always capture the sounds I am hearing in my head — which is often the classic recordings of the '60s and '70s. Warm. Rich."
When evaluating and specifying his studio purchases, he turned to Colin Leibich of BAE Audio. "Colin was so gracious with his time in answering my questions," Allis recalls. "Though it sounds cliché, his best advice was for me to "just trust your ears." This really inspired me in a lot of ways. So, when I decided to start spending money to upgrade my system, BAE Audio was the only company I was even remotely interested in; they sound fantastic and are over-specced - they are built like tanks!"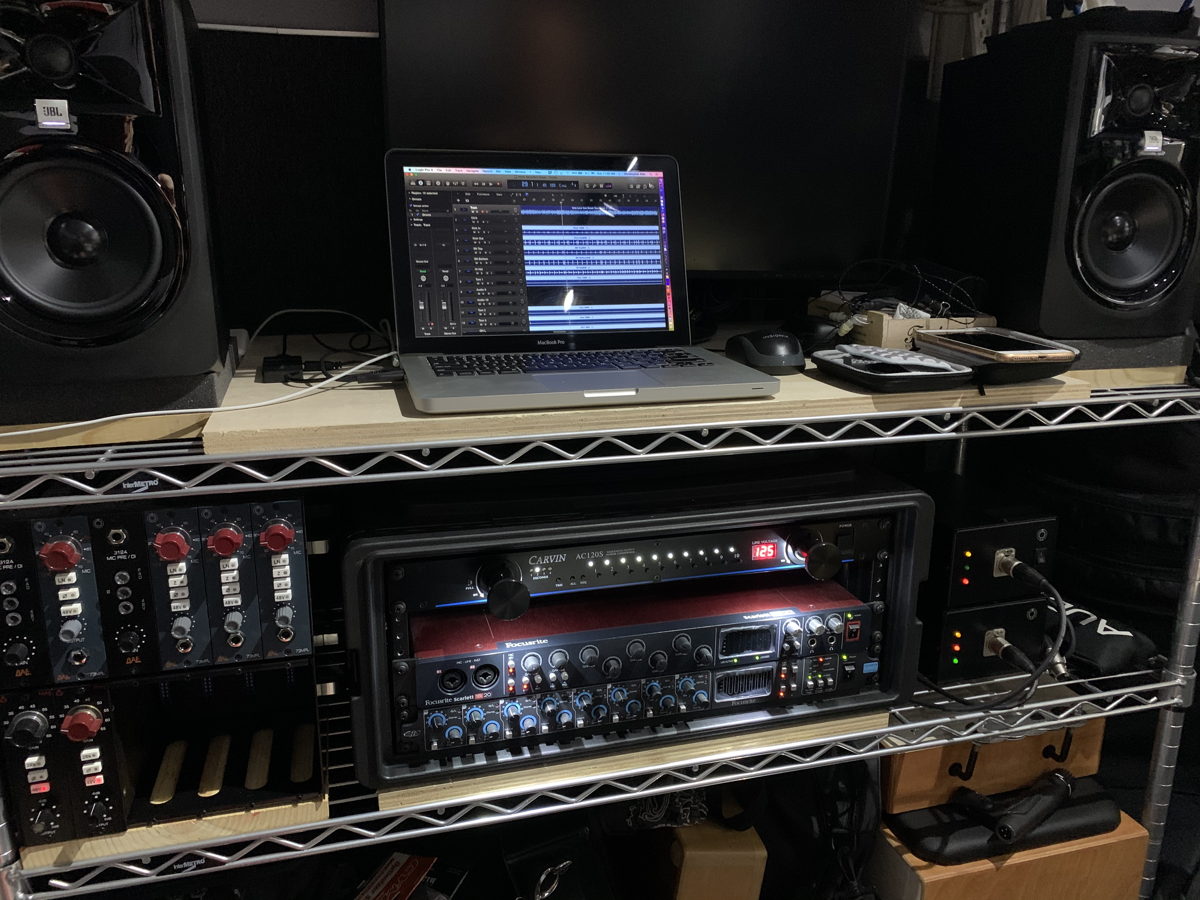 ​The sound of a drummer's drummer
​For Allis, it all begins at the source, and his studio sports an array of classic drums: "I've got a '66 Ludwig Black Diamond Pearl that I love," he enthuses. "Whenever I would be on sessions with that kit, the engineers would say 'Ah, this is going to be easy - let's go get coffee!'." In addition to his '66's, he also has a Ludwig Maple Legacy kit with three ply shells and maple re-rings and a Ludwig Club Date kit with mahogany shells. He's not afraid to change up gear or mic-ing techniques as needed, "Sometimes I will use ribbons or Mojave Audio MA-300's and do a Glyn Johns-style vibe. Other times I'll mic everything."
One thing that doesn't change is his choice of BAE Audio preamps: "I am using the 312As for kick in and snare top, and 1073 MPLs on my three toms," he says. "I love the 1073s on toms - they impart such a nice rumble. They don't require a lot of juice and deliver a wonderful, warm sound. I use the 312A's on the kick and snare because they have a beautiful punch and the response time is so fast. I use deep snare drums and small bass drums a lot when I record and the 312A's are perfect."
On making the long-term investment
​Now that he has invested in BAE, Allis is looking ahead, not back: "If I am going to spend the money, I want to spend the money once," Allis concludes. "I don't want to get something cheap and upgrade later. I want the real deal and if it takes a little more time and investment, that is fine. It's worth it."
In his work at USC, Allis lectures new production students on how to work with a drummer in the studio. "Most of them are used to working in the box, not with live musicians. I teach them how to set up and place the drum set, mic placement, drum tuning, muffling… how changing a snare drum or a set of hi-hats can alter the whole sound of the kit. Then, when we start tracking, I teach the kids how to achieve the sound in their heads. Correct gear selection plays a big role in that — it goes without saying that I've come to trust the sounds I am getting from BAE."
To learn more about BAE Audio, please visit http://www.baeaudio.com.
About BAE Audio
​BAE Audio is a U.S.-based manufacturer of high-end microphone preamp and equalizers, all of which are faithful to vintage designs of the seventies and before. The company is committed to the vintage philosophy of hand wiring and hand soldering all of its components to achieve a high quality and authentically vintage sound. For more information on BAE Audio, please visit our website at www.baeaudio.com.

Jeff Touzeau Public Relations, Hummingbird Media, Inc.