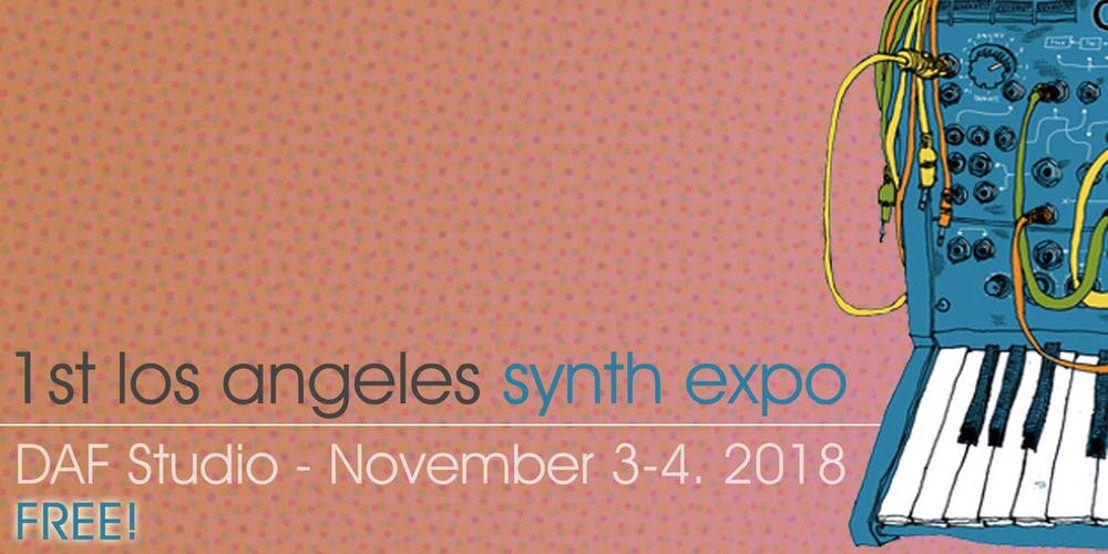 BAE Audio to Showcase Pedals, DI Boxes and other Musical Wares at Los Angeles Pedal and Synth Expo
Friday, November 2, 2018 — Los Angeles, California – BAE Audio, a manufacturer of premium analog gear built to exceed vintage specifications, will showcase its latest pedals, DI boxes and other gear at The Los Angeles Pedal and Synth Expo — a free for all interactive marketplace of guitar effect pedals and synthesizers being held this weekend. The exposition, which takes place on November 3 and 4 at DAF Studios, a warehouse near the Echo Park neighborhood in Los Angeles, is organized by The Deli magazine, Delicious Audio, and Vintage King.
BAE Audio's Colin Leibich will conduct live demonstrations of the company's new Royaltone and Hot Fuzz guitar pedals. Attendees can visit BAE Audio's booth on Saturday, November 3rd between noon and 7:00 p.m. and Sunday November 4th between 10:00 a.m. and 5:00 p.m. "We are grateful to The Deli, Delicious Audio and Vintage King for hosting this event," commented Colin Leibich. "Our pedals, Dis and outboard gear present an array of options for musicians looking to achieve a unique sound, while taking the audio quality to another level."
Caught by the Fuzz
BAE Audio's Hot Fuzz dual-stomp guitar pedal — which is suitable for both guitarists and modular synthesists — features both a vintage-style treble booster and a vintage-style fuzz, each with independent bypass switches. The Hi Frequency Boost side features a single gain control, while the Fuzz side features treble, bass, juice, and gain controls to dial in the perfect tone. Each side of the pedal stands on its own, whether using the Hi Frequency Boost to drive a dirty amp into saturation, or the Fuzz for anything from subtle rhythm saturation to a singing lead tone. Kicking on both pedals yields a distinctive searing fuzz tone that is sure to cut through the mix and attract attention.
Step into Royalty
BAE Audio's latest entry from its growing line of stomp boxes is Royaltone, which further explores the possibilities of 70's era vintage English fuzz circuits in a dual-stomp format and features powerful a in-series three-band tone circuit. Its fuzz circuit imparts an instantly recognizable spitting, buzzy grit that cuts right through even the densest mix. Two distinct switches on the unit engage either the tone or fuzz circuits. With the tone switch engaged, users can access and adjust a full frequency range with dedicated knobs for bass, mid and treble. The fuzz circuit knobs consist of attack and level, each letting users dial in exactly the right amount of boost and compression.
Analog Punch in Stereo
BAE Audio will also feature its line of passive direct injection boxes, including the PDIS — which comes on the heels of the successful launch of the mono PDI — both stereo direct injection boxes that gets their unique character from a brand new transformer design that delivers a warm analog richness. Priced economically for project studios as well as professional studios, the PDIS's circuit design is based on vintage rack gear, bringing premium analog tone to any guitar, bass, keyboard, or other line input source. Dual high-impedance outputs enable users to connect multiple amplifiers to a source, such as a guitar, while its low-impedance output is perfect for feeding a recording console — all imbued with the warmth and clarity in the high end and ear-pleasing harmonics from the low end provided by the PDIS's transformer.
For more information on BAE Audio, please visit baeaudio.com.
Jeff Touzeau Public Relations, Hummingbird Media, Inc.